Episodes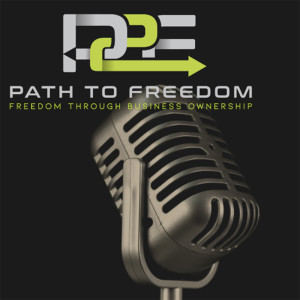 Thursday Jul 20, 2023
Thursday Jul 20, 2023
In this podcast episode, I highlight the importance of being knowledgeable about the brands and the responsibility I feel as a consultant. I also share my experience in the franchise industry and the benefits of working with a consultant who has real-life experience. I invite listeners interested in franchise ownership to connect with me and offer a free e-book on the steps to franchise ownership. I also discuss the value of attending conferences in the franchising industry and express excitement for upcoming episodes featuring interviews with founders and CEOs of emerging brands. I conclude by emphasizing that franchising is a great way to take control of one's own business and encourage listeners to take action and explore franchise ownership.
Don't forget to like and subscribe! 
Instagram: https://www.instagram.com/path2frdm/
Facebook: https://www.facebook.com/path2frdm
Linkedin: https://www.linkedin.com/in/wesleybarefoot/
7 Steps to Owning a Franchise:
https://path2frdm-1.hubspotpagebuilder.com/path-to-freedom-about-franchising
If you would like to learn more about this particular franchise opportunity or discuss franchise ownership in general - feel free to use the link to my calendar below to schedule a free, no-obligation introductory meeting. 
https://calendly.com/Is-barefoot/introcallwithIs