Episodes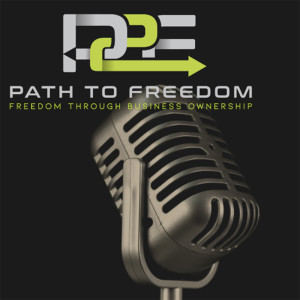 Thursday Sep 21, 2023
Thursday Sep 21, 2023
Get ready to be inspired as we chat with former professional athlete turned top franchisee, Brandon Beechie. From the hustle of the baseball field to a successful entrepreneur, Brandon's story is nothing less than awe-inspiring. We navigate his journey, the challenges encountered, and how he found the freedom he sought in franchise ownership. We delve into Major League Baseball's lack of resources for transitioning athletes, and how Brandon is making a difference for those following the same path.
As we dive into his entrepreneurial journey, Brandon opens up about vital insights he's gained in the franchise industry. From the mindset required for success to choosing the right franchise and the role of hard work, Brandon emphasizes that while franchises provide support, the onus for success is on the individual. He also shares invaluable lessons from his experience, such as building a strong team and investing in efficient systems and processes.
Toward the end, we analyze his experience scaling his service-based franchise. Brandon shares his decision-making approach, the hurdles he faced, and the tactics used to surmount them. We also explore the advantages of service-based franchises and the levers to pull for better results. The episode concludes with a discussion on the benefits of joining a franchise system, the value of a supportive network, and the road ahead for Brandon. This episode is chock-full of insights perfect for an aspiring entrepreneur, a sports professional contemplating the next step, or a business owner looking to up their game.
Don't forget to like and subscribe! 
Instagram: https://www.instagram.com/path2frdm/
Facebook: https://www.facebook.com/path2frdm
Linkedin: https://www.linkedin.com/in/wesleybarefoot/
7 Steps to Owning a Franchise:
https://path2frdm-1.hubspotpagebuilder.com/path-to-freedom-about-franchising
If you would like to learn more about this particular franchise opportunity, or discuss franchise ownership in general - feel free to use the link to my calendar below to schedule a free, no-obligation introductory meeting. 
https://calendly.com/Is-barefoot/introcallwithIs