Episodes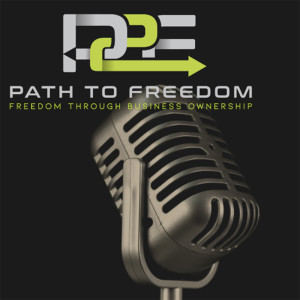 Thursday Feb 16, 2023
Thursday Feb 16, 2023
In this podcast, we focus on how to have the right mentality in order to crush your goals. 
Our mindset plays a crucial role in determining our success in achieving our goals. A good mindset can help us stay focused, motivated, and persistent.
A positive mindset enables us to see opportunities and possibilities where others see obstacles and challenges.
On the other hand, a negative mindset can lead to self-doubt, fear, and limiting beliefs that hold us back from taking action toward our goals. It can cause us to give up too soon, avoid taking risks, and miss out on valuable opportunities
Consistency is KEY to achieving your goals whether personal or business goals. With consistency, you will be crushing your goals before you know it. 
We had a great time having Jeremy Miller on the show,  he brings some great insight to the table on how he has become successful. 
Don't forget to like and subscribe! 
Instagram: https://www.instagram.com/path2frdm/
Facebook: https://www.facebook.com/path2frdm
Linkedin: https://www.linkedin.com/in/wesleybarefoot/
Youtube: https://www.youtube.com/@pathtofreedom1609/videos
If you're ready to start your path to freedom click here:
https://path2frdm-1.hubspotpagebuilder.com/path-to-freedom-about-franchising
Jeremy Miller's Website: https://www.jeremymiller.io/
Jeremy Millers Instagram: https://instagram.com/jeremymille.r?igshid=YmMyMTA2M2Y=