Episodes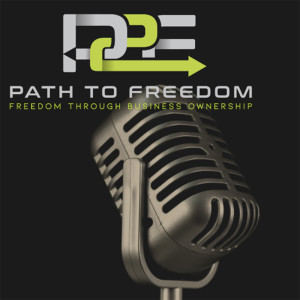 Thursday Aug 10, 2023
Thursday Aug 10, 2023
In this podcast episode, Wes Barefoot interviews Sarah News, the co-founder, and CEO of Tippy Toes, a mobile franchise concept that offers dance classes for children. Sarah shares the story of how Tippi Toes started and grew into a successful franchise with 27 owners and 38 territories across the US. She emphasizes the importance of franchise culture and the benefits of partnering with Franchise Fastlane. Sarah and Dana DeMarino, Franchise Development Director, discuss the qualities they look for in franchise owners and the growth potential of Tippi Toes. They also mention Sarah's upcoming book and the unique music produced for their classes. 
Don't forget to like and subscribe! 
Instagram: https://www.instagram.com/path2frdm
Facebook:
https://www.facebook.com/path2frdm 
Linkedin:
https://www.linkedin.com/in/wesleybarefoot
7 Steps to Owning a Franchise:
https://path2frdm-1.hubspotpagebuilder.com/path-to-freedom-about-franchising
If you would like to learn more about this particular franchise opportunity or discuss franchise ownership in general - feel free to use the link to my calendar below to schedule a free, no-obligation introductory meeting.