Episodes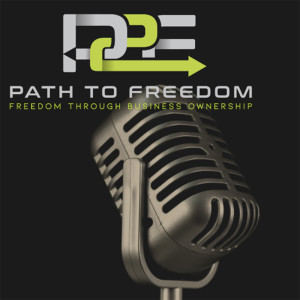 Thursday Aug 24, 2023
Thursday Aug 24, 2023
Get ready for a thrilling ride as we navigate the intriguing world of Bio One - a crime and trauma scene cleanup franchise with Danessa Itaya, its fiery President. This episode will enlighten you about the unique low-cost, low overhead, and scalable opportunities of this franchise that's far from typical. Our guest, Danessa, takes us through her journey, from her background in franchising to joining five-star franchising which brought her to Bio One. You'll learn about the wild stories and benefits of being part of the five-star family, and how they support their franchisees to success.
Ready to uncover what it takes to be a Bio One franchise owner? It takes more than cleaning up after crime scenes or traumatic events. It's about possessing the right personality traits, a knack for sales and marketing, and the ability to follow a tried-and-true business plan. Danessa sheds light on how franchisees can experience a deep sense of fulfillment by serving their communities in time of need. We also delve into Bio One's operations and training, and the vehicle requirements needed to perform the tasks.
As we round off, we explore the practical side of the business. Danessa shares how Bio One franchisees impact lives by providing essential services, backed by ongoing training. We touch on the potential global franchise opportunities in this field and how the company supports its franchisees. The episode wraps up by highlighting the satisfaction level of franchisees as reported in the Franchise Business Review survey. So join us on this enrapturing journey that's sure to spark your entrepreneurial spirit!
Don't forget to like and subscribe! 
Instagram: https://www.instagram.com/path2frdm/
Facebook: https://www.facebook.com/path2frdm
Linkedin: https://www.linkedin.com/in/wesleybarefoot/
7 Steps to Owning a Franchise:
https://path2frdm-1.hubspotpagebuilder.com/path-to-freedom-about-franchising
If you would like to learn more about this particular franchise opportunity, or discuss franchise ownership in general - feel free to use the link to my calendar below to schedule a free, no-obligation introductory meeting.