Episodes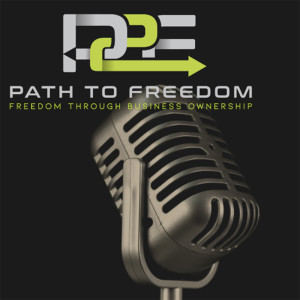 Thursday Sep 07, 2023
Thursday Sep 07, 2023
In this podcast episode, the host introduces Ron Holt, the founder and CEO of Pink Zebra Moving. Ron explains that after 20 years in the house cleaning industry, he felt unfulfilled and decided to start a new business focused on providing better-moving services. Despite having no prior experience in the industry, Ron was motivated to make a positive change. He reflects on the transition from being a CEO with a large corporate office to owning a smaller moving business. Ron emphasizes the importance of training, support, and having the right people in place to grow a successful franchise. He also discusses how Pink Zebra Moving aims to make the moving experience fun and build relationships with customers through unique experiences and personalized touches. The exceptional service provided by Pink Zebra Moving allows them to command a premium price and generate word-of-mouth referrals.
Instagram: https://www.instagram.com/path2frdm/
Facebook: https://www.facebook.com/path2frdm
Linkedin: https://www.linkedin.com/in/wesleybarefoot/
7 Steps to Owning a Franchise:
https://path2frdm-1.hubspotpagebuilder.com/path-to-freedom-about-franchising
If you would like to learn more about this particular franchise opportunity, or discuss franchise ownership in general - feel free to use the link to my calendar below to schedule a free, no-obligation introductory meeting.