Episodes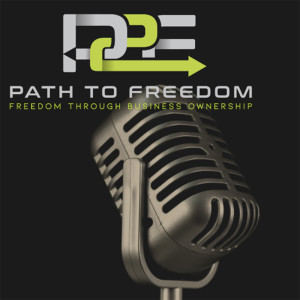 Thursday Mar 09, 2023
Thursday Mar 09, 2023
Welcome to this week's podcast episode, where we sit down with Chris Beutler, a successful entrepreneur and franchise owner with a unique strategy for growing his business. In this insightful conversation, we explore the key principles that have helped Chris build several thriving franchises and achieve sustained growth.
With years of experience in the industry, Chris has honed his skills and developed a keen understanding of what it takes to succeed in the competitive world of franchising. He shares his insights on his unique growth strategy.
In addition, Chris discusses his approach to building a strong team, emphasizing the importance of finding the right franchisees and the characteristics of what a good fit looks like.
His unique perspective on the franchise industry and his proven strategies for success will give you great information on how to rapidly grow your brand. Tune in now to learn more! Don't forget to like and subscribe!
Instagram: https://www.instagram.com/path2frdm/
Facebook: https://www.facebook.com/path2frdm
Linkedin: https://www.linkedin.com/in/wesleybarefoot/
If you're ready to start your path to freedom click here: https://path2frdm-1.hubspotpagebuilder.com/path-to-freedom-about-franchising
Beutler beef website: https://beutlerbeef.com
Previous Podcast with Zach Beutler: https://www.podbean.com/ep/pb-rcj4q-12e8786